I would like to start by telling you all a little bit about myself. Firstly I am a wife and a mother of 2 adult children. For the past 28 years I have dedicated my life to my family. In this time I found a real passion for health, wellness and food.
This time has been and still is, a rewarding & satisfying period in my life that hasn't been without its challenges. Throughout my life's journey I've been searching for a way to heal myself from
various illnesses
digestive disorders
female reproductive imbalances
depression
and fatigue.
I began a journey into looking at myself from within. I started turning to various natural remedies including Chinese medicine and homeopathy, but found that there was something still missing.
In 2001 I experimented with a total raw food program. I became worse than I was before and began feeling somewhat more emotional than normal, I had lost weight and my digestion was suffering.
I began a journey into looking at myself from within.
During this time I discovered Ayurveda through a close friend and realised that it was very different to anything I had experienced. I found I began to start healing myself.  I slowly started by introducing small steps one at a time. I began using the right tools to nurture my whole being from the inside out.
First I looked at the appropriate foods that worked for me.
After sustaining injuries from a significant fall in 2003, I became very depressed. While recovering a few months down the track I was offered a job by my homeopath, to work as a cleaner 2 mornings a week.
This really helped to lift me out of depression. I noticed a significant change within myself and continued to get better.
During this time the Ayurveda holistic lifestyle literally fell into my lap. With divine timing, the subject was going to be taught at the college.  I was so excited, literally beside myself.
I will never forget my words: "Sign me up!"
At that time I wasn't aware my life was going to change forever. The first year of my study was a defining moment in my life. I finally had found the answers to why I was feeling lost and disillusioned and now everything was making sense… Why?
Finally I knew I wasn't going crazy, everything I had experienced in my life till that point had a reason behind it.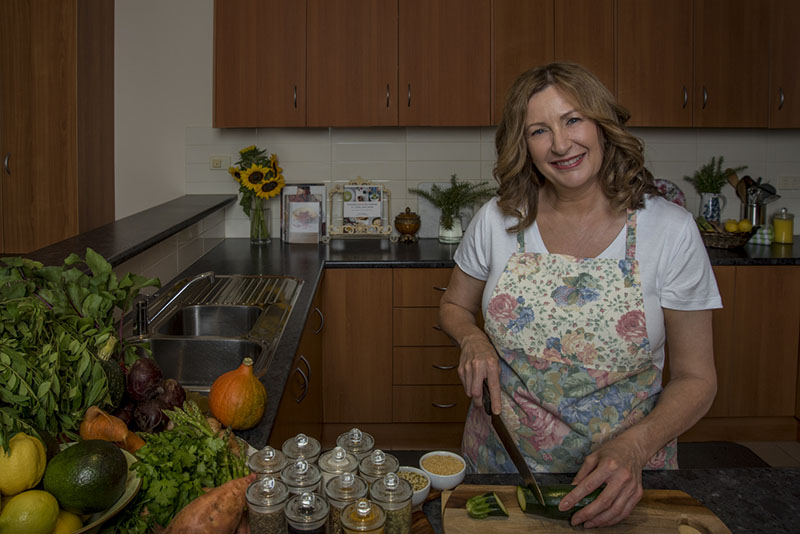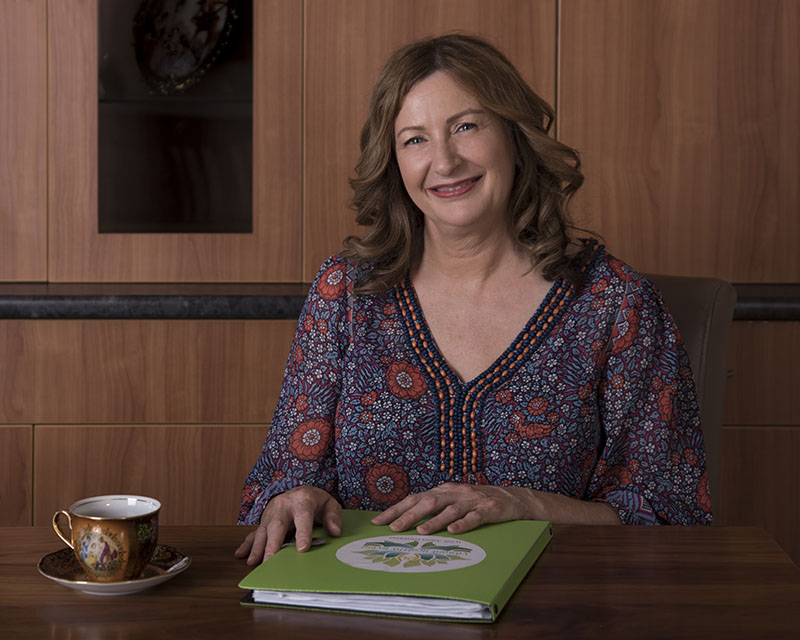 By introducing new ways to help heal myself rather than to suppress my physical and emotional symptoms with medicines and drugs, I found my path to personal health and well-being.
I was able to unlock my own body's natural ability to heal my mind and body. With my new way of living with Ayurveda, including practicing yoga, self-massage and of course eating the right foods I truly benefited as an individual.
I began ``Living according to my Constitution".
My life finally had meaning, I had found an interest, a new direction in my life, part time work and study, giving me a sense of fulfillment. I graduated and received my qualifications as an Ayurvedic Food and Lifestyle Consultant in 2009.
I had found my true purpose in healing myself, a sense of worth and my self-esteem grew.
I realised that I had a real vocation in life that I truly loved.
What I had learnt in those 3 years was that Ayurveda was making such a difference to my overall sense of well-being. I was nurturing myself with an holistic approach. I was able to gain clarity, self-esteem, bringing happiness and finding passion to my life again. I was ready to do this for others.
In 2011 I set up my business practice from home and began seeing and practicing on clients. By understanding my own health struggles and using my experience and knowledge, I was able to relate to the needs of my clients and assisted them with their own self-discovery.
My clients are offered my own personal experience, knowledge and skill by addressing their health concerns from a physical, emotional and spiritual perspective.
While in consultation with me I assess their individual constitution and current imbalances if any, by pulse reading and body diagnosis. I offer a customised treatment plan with recommendations of detailed dietary and lifestyle advice including copies of my own recipes that are specific to you.
In 2013 I decided to embark on a new adventure with encouragement from my good friend Anna. I decided to begin running my own Ayurvedic cooking classes from my home, sharing my recipes that I had developed and created over the years. In helping my clients with this lifestyle I have come to understand the great benefit to my life and to theirs.
In changing one's lifestyle you can create a balanced, harmonious, centered person and that has to be a good thing!
I continue to run my classes and enjoy building up my repertoire of dishes so everyone can experience my love of Ayurveda and how it can simply change one's life!
~ Anna Fantasia