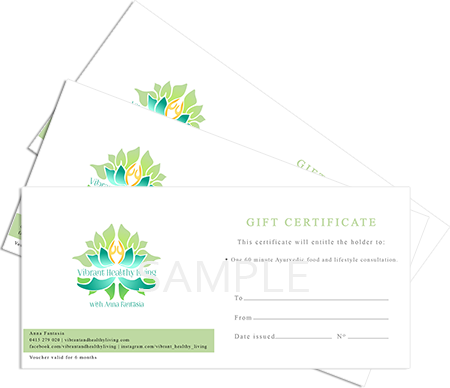 How to Pay
Transfer monies into our Account:
Bank SA
BSB: 105-141
Acc. No: 0433 680 40
Once cleared, the voucher will be sent promptly.
Gift vouchers are also available to treat that special someone in your life and help them on the path to a happy, healthy lifestyle.
Choose from our three options:
One organic cooking class
One 60 minute Ayurvedic food and lifestyle consultation
or one consultation and one cooking class.
Fill out the form below to purchase.